our mission
We believe no one should have to face a lifetime of poverty simply because of the zip code they were born into.
Children who grow up in poor neighborhoods are far more likely to become adults living in poverty. These vulnerable neighborhoods lack the basic building blocks young people need to succeed later in life such as safe streets and play spaces, social support networks, high performing schools, affordable housing, and employment opportunities.
The mission of inCOMMON Community Development is to alleviate poverty at a root level by uniting and strengthening vulnerable neighborhoods. inCOMMON partners with neighbors to strengthen vulnerable neighborhoods so that every child has the chance to grow up in a safe, thriving, and opportunity-rich environment.
letter from the directors
Characterizing a year as "flagship" can sometimes be done flippantly, but there are few other ways to describe 2022 for inCOMMON. This past year, we celebrated the grand opening of our second community center (the Walnut Hill Commons), inaugurated the Walnut Hill neighborhood planning process, began construction on 75-units of affordable housing, and launched a new non-profit, inCOMMON Housing Development.
In addition to the exciting new things 2022 brought, this year we also celebrated the results of our long-term investment in Park Avenue. Over inCOMMON's past decade in Park Avenue, violent crime has decreased 11%, graduation rates have increased 15%, and poverty has decreased 17%!
This generational impact is to the credit of our neighbors who tirelessly work to lead change in their community, and to all of our partners – volunteers, donors, and staff – who ensure our neighborhood leaders have the tools and resources they need to create this deep-rooted change.
We can't thank you enough for being a part of the inCOMMON community, and are beyond grateful for your ongoing support in "alleviating poverty at a root level by uniting and strengthening vulnerable neighborhoods."

With great gratitude, Rachel & Christian
144
ONE HUNDRED AND FOURTY-FOUR
INDIVIDUALS PARTICIPATED IN
A WORKFORCE DEVELOPMENT PROGRAM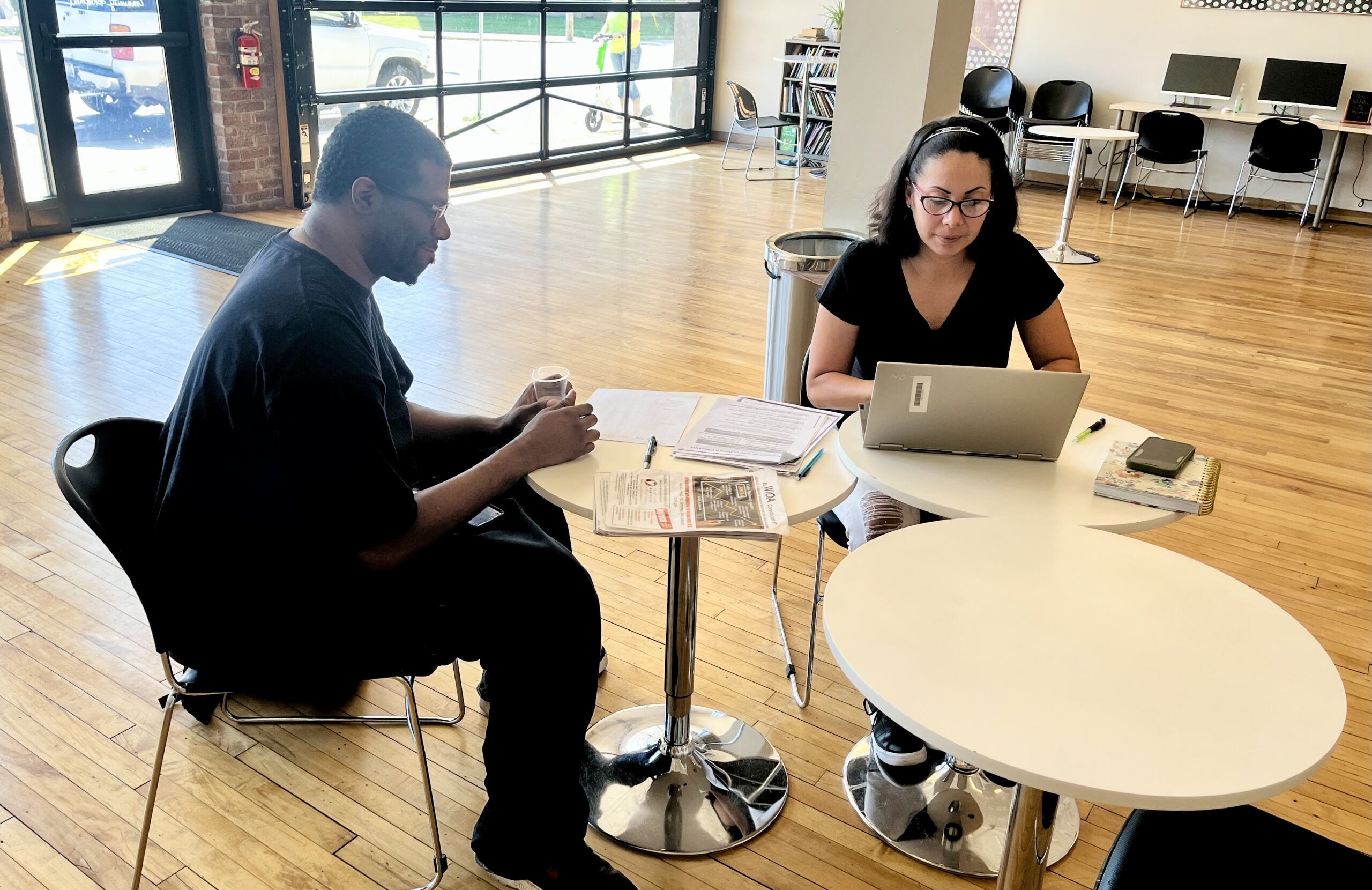 62%
SIXTY-TWO PERCENT
OF INDIVIDUALS PARTICIPATING IN 1-ON-1 JOB COACHING MADE GOAL PROGRESS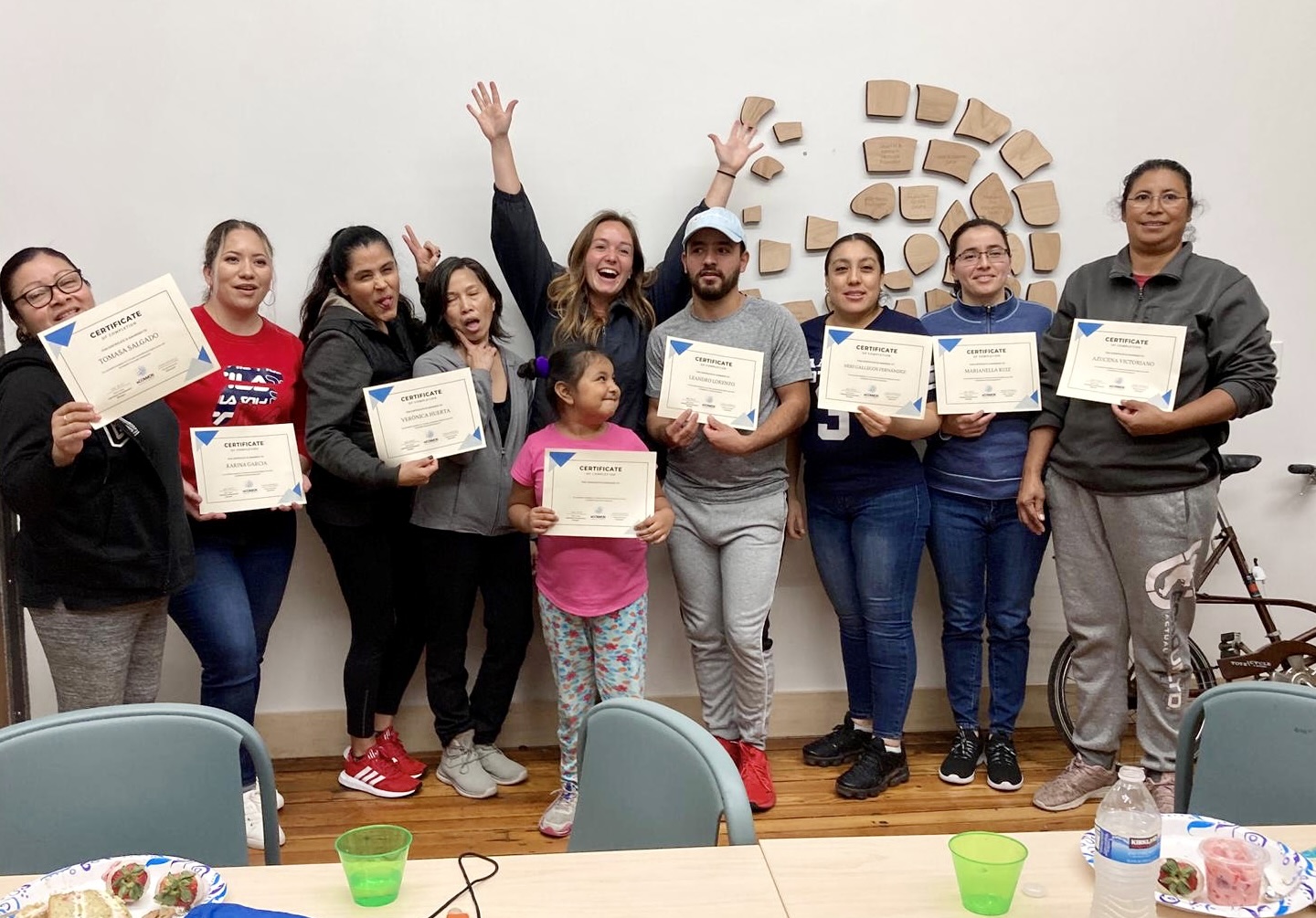 62%
SIXTY-TWO PERCENT
OF ESL STUDENTS IMPROVED THEIR ENGLISH-LANGUAGE PROFICIENCY
*read Azucena's story here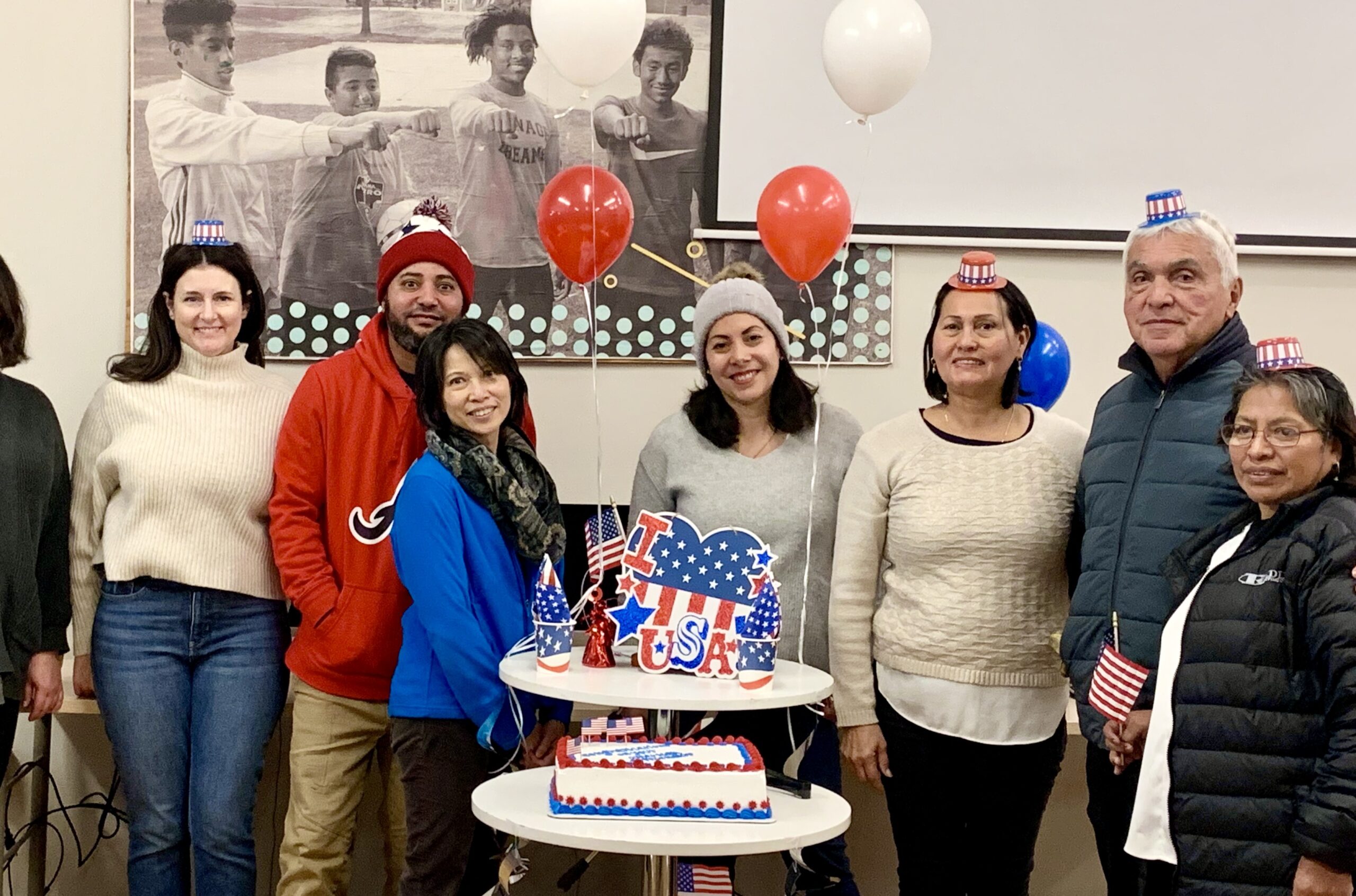 8
EIGHT INDIVIDUALS BECAME US CITIZENS
*read Ruben's story here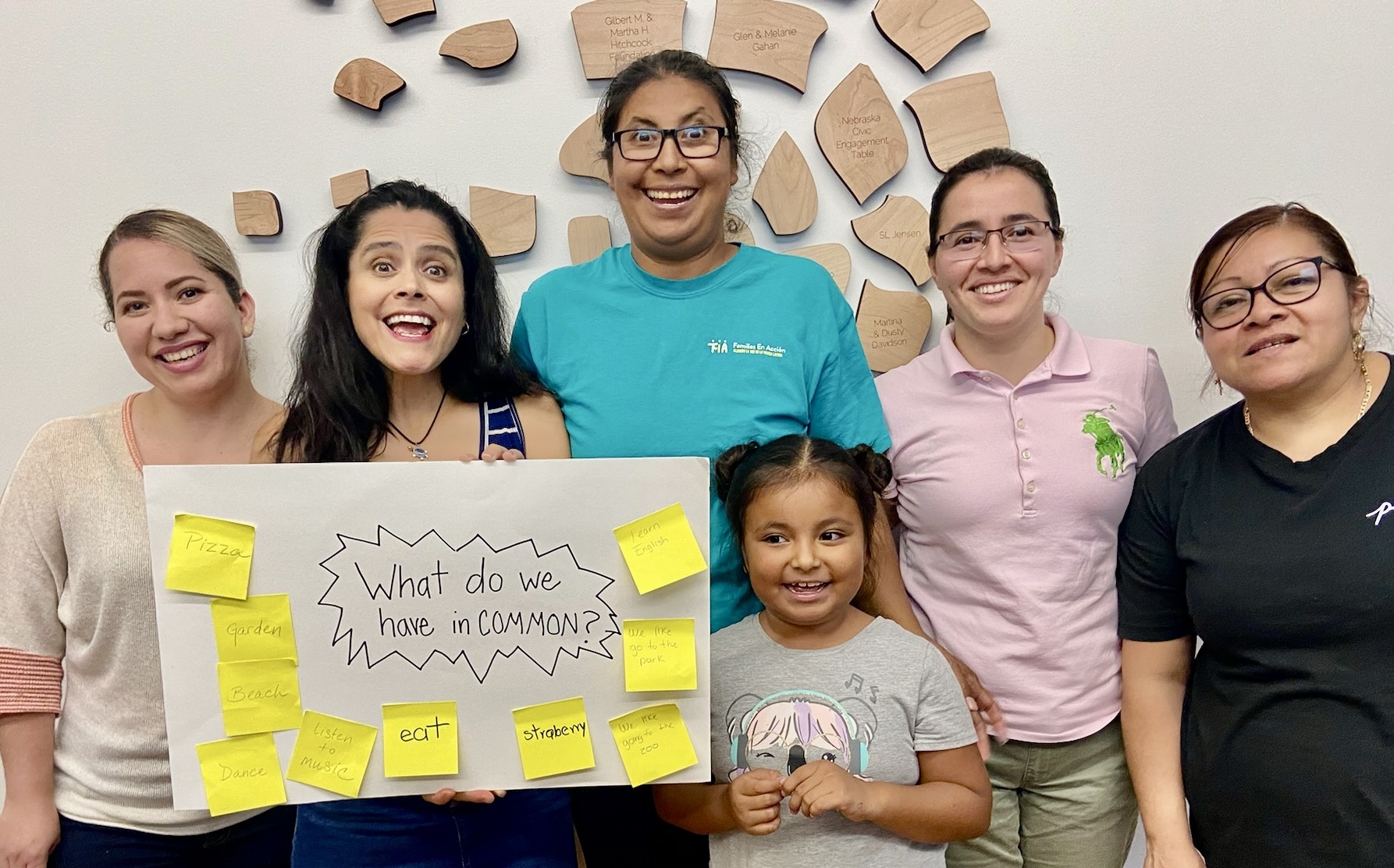 58%
FIFTY-EIGHT PERCENT
OF PARTICIPANTS WERE NEW TO INCOMMON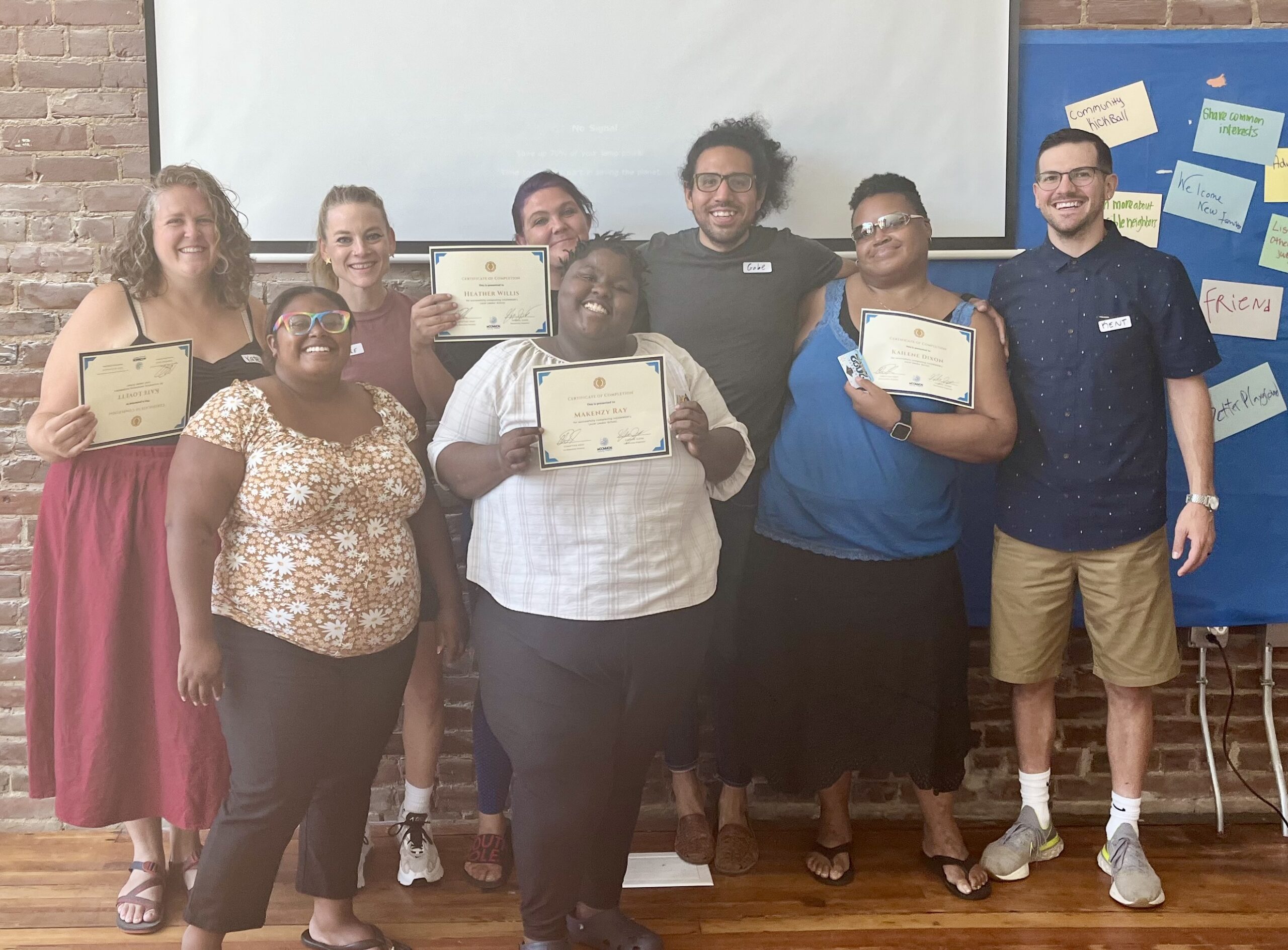 15
FIFTEEN
NEIGHBORS GRADUATED FROM LOCAL LEADER SCHOOL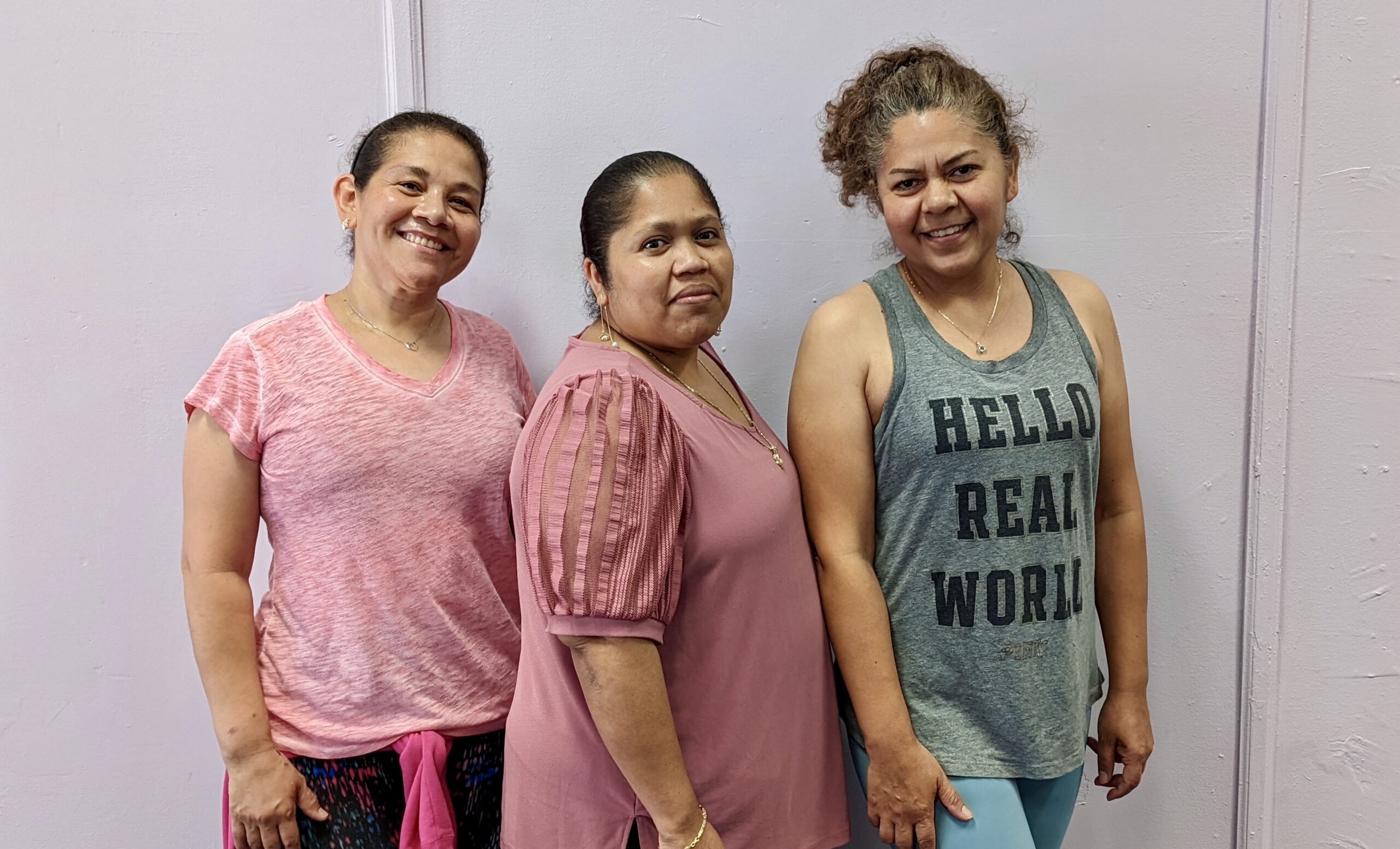 14
FOURTEEN
NEIGHBORHOOD PROJECTS WERE LEAD BY NEIGHBORS
*read Xochitl, Odila, & Fanny's story here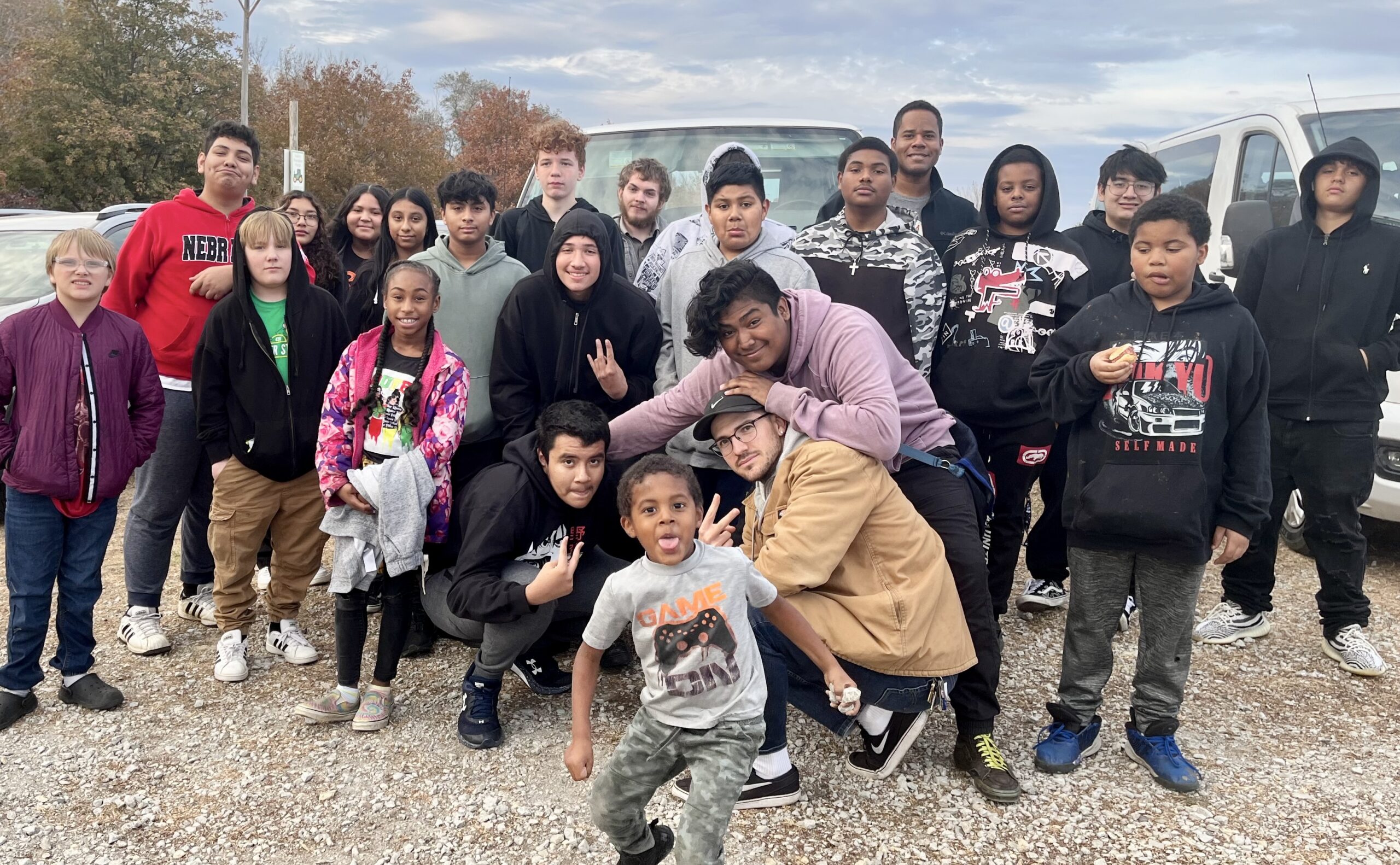 34
THIRTY-FOUR
STUDENTS PARTICIPATED IN A YOUTH LEADERSHIP PROGRAM
*read Danny's story here
3
THREE
NEIGHBORS JOINED INCOMMON'S STAFF TEAM
*read Cesar's story here
1
ONE
COMMUNITY CENTER GRAND OPENING (WALNUT HILL COMMONS)
5
FIVE
NATURALLY OCCURRING AFFORDABLE HOUSING (NOAH) UNITS PRESERVED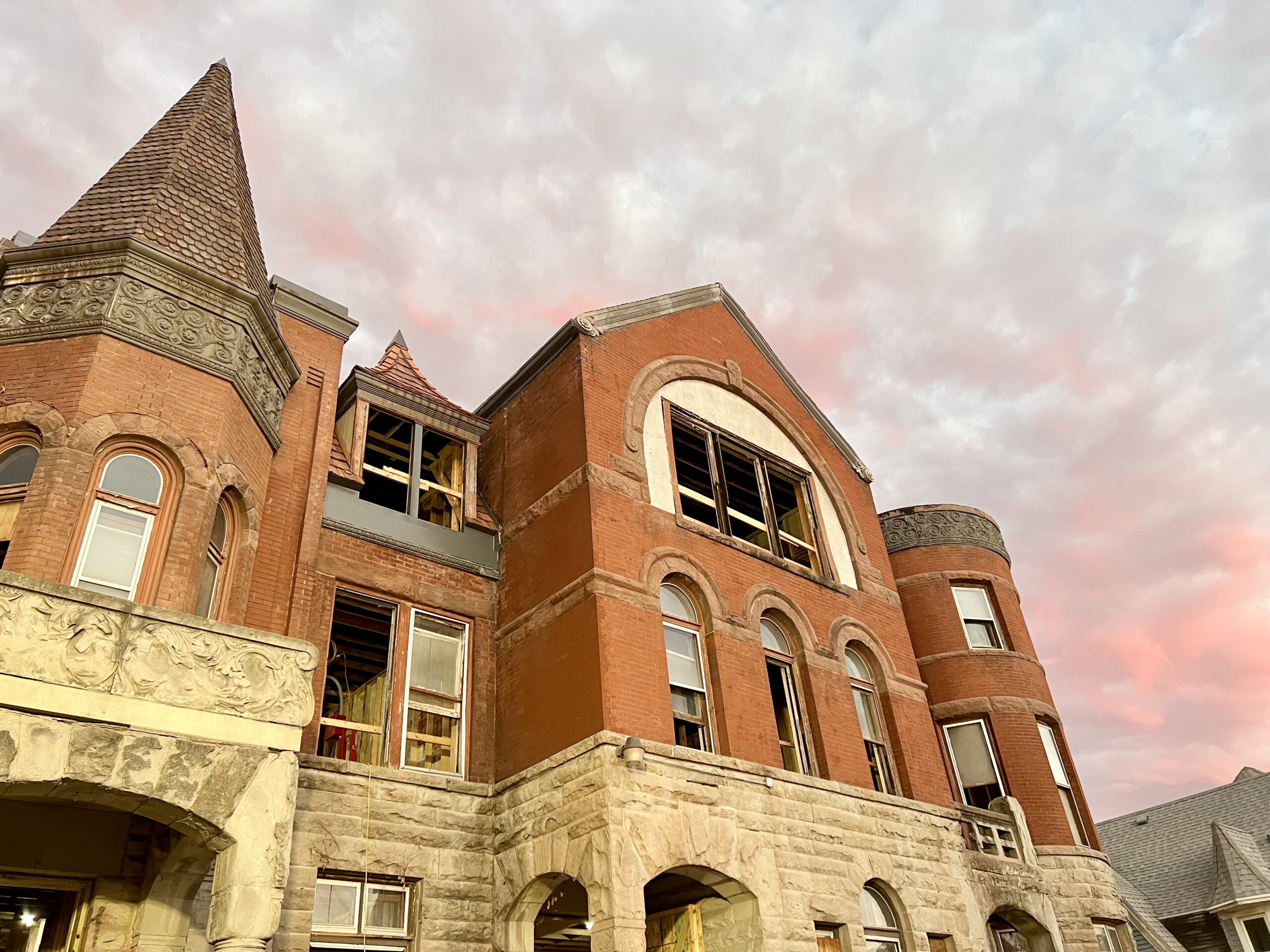 75
SEVENTY-FIVE
AFFORDABLE UNITS BEGAN CONSTRUCTION
2
TWO
BUSINESSES ATTRACTED TO NEIGHBORHOODS
One World & World Speaks
233
TWO-HUNDRED AND THIRTY-THREE
UNIQUE PARTICIPANTS
21% have household incomes less than $25,000/yr
251
TWO-HUNDRED AND FIFTY-ONE
UNIQUE VOLUNTEERS
2033
TWO THOUSAND AND THIRTY-THREE
VOLUNTEER HOURS partners
THANK YOU
THE BIG GARDEN
CITY SPROUTS
COALITION FOR A STRONG NEBRASKA
NEBRASKA CIVIC ENGAGEMENT TABLE
KEEP OMAHA BEAUTIFUL
HEARTLAND WORKFORCE SOLUTIONS
GOODWILL OMAHA
NONPROFIT ASSOCIATION OF THE MIDLANDS
SPARK
TOGETHER, INC.
OMAHA MUNICIPAL LAND BANK
SECRET PENGUIN
HANSCOM PARK STUDIO
board
GEORGE ACHOLA (vice president)
MICHAEL BEVERLY (treasurer)
JOSH COATES
OSCAR DURAN
SHEENA HENDRIX
DAVID MILLIGAN
SUMMER NABITY
JESSICA NOCKAI (secretary)
MELANIE PHELAN (president)
ALISA PARMER
advisory council
MICHAEL ALLEY
JAMIE BERGLUND
KIRSTEN CASE
ANDREW GORMAN
ALEC GORYNSKI
SARA HOWARD
DR. TAYLOR KEEN
HEATH MELLO
MIKE PETER
DR. MARY PETERSEN
JEFF SPIEHS
financials
487 donors partnered in inCOMMON's mission in 2022 neighborhood-wide data
PARK AVENUE
17.4% DECREASE IN POVERTY RATES
15.3% INCREASE IN GRADUATION RATES
11% DECREASE IN VIOLENT CRIME
*since inCOMMON's presence in Park Avenue (2012)
WALNUT HILL
4.2% DECREASE IN POVERTY RATES
1.8% INCREASE IN GRADUATION RATES
16% DECREASE IN VIOLENT CRIME
*since inCOMMON's presence in Walnut Hill (2018) join us
Because of you, in 2022 hundreds of lives have been set on a new course toward real opportunity and hope:
today's neighbors are overcoming poverty through increased economic self-sufficiency
tomorrow's neighbors are evading poverty altogether as a result of growing up in a stronger environment
surrounding neighborhoods are benefiting from the increased safety and stability that comes with the development of vulnerable neighborhoods
Please join us in making an even greater impact in 2023 through a donation today!